Voices of Gratitude – Manga Project for Uganda
Voices of Gratitude – Manga Project for Uganda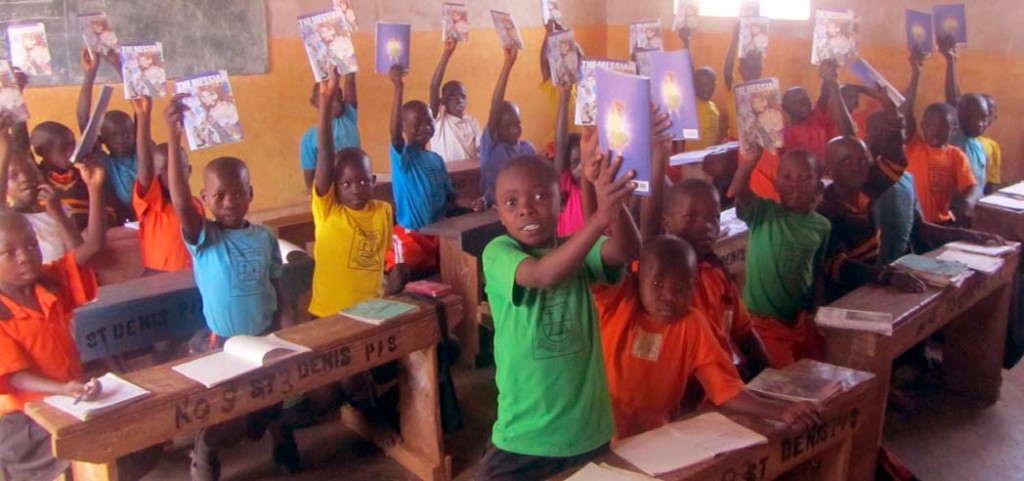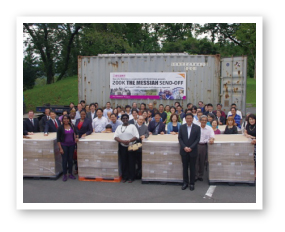 In September 2014, NLM had a send-off ceremony for its 3rd Phase, sending 200,000 copies of The Messiah to children in Uganda. NLM had the honor of hosting Her Excellency Betty Grace Akech-Okullo, Ambassador of Uganda to Japan, at the event. In addition to the ambassador, NLM welcomed around 70 people from the missions community around Tokyo to join for the joyful occasion. (More about the event can be found here. ※Japanese only)
From there, World Vision in Uganda received the booklets to use in their programs. We recently received this report from World Vision on the use of the materials thus far.
Below is a sample from the report.
In November 2014 World vision Uganda received 200,000 copies of Children's Messiah Bibles from New Life Ministries and donors in Japan. These are in line with World vision mission of Following Jesus Christ by working with the poor, seeking justice, promoting transformation and bearing witness to the Kingdom of God. And this consignment also supports the work of World Vision in Uganda through the fulfilling the desire that Children Experience the love of God and neighbors as well as promoting their spiritual nature.
World Vision Uganda works in 53 Areas Development Programs and the focus of the programs is in
health, education, livelihoods and food security as well as spiritual nature of boys and girls and therefore the donation was in line with the programs and principles in Uganda and this was also focused at bridging the gap in reading culture due to lack of access to bible literature….
The churches have realized a significant rise in the number of children attending Sunday church services as compared to what was happening two months ago before the receipt of the Sunday school bibles…This donation has spiked up the demand and interest by children to know more about God through the stories that they read, they have also shared amongst themselves even with those who can't read by looking at the photos and asking who the people in the Bible are and what they were doing and their relationship with God.
In conclusion, on behalf of the beneficiaries…we greatly appreciate the generosity New Life Ministries and the donors who funded [this project].
Thank you all so much for your prayers and financial support for this project!
NLM is currently looking for supporters for the 4th Phase of the Manga Project for Uganda.
記事カテゴリ…Articles Category
ピックアップ記事…Pick up Articles
2015-3-5